Advancing Racial Justice and Equity in Youth Legal Systems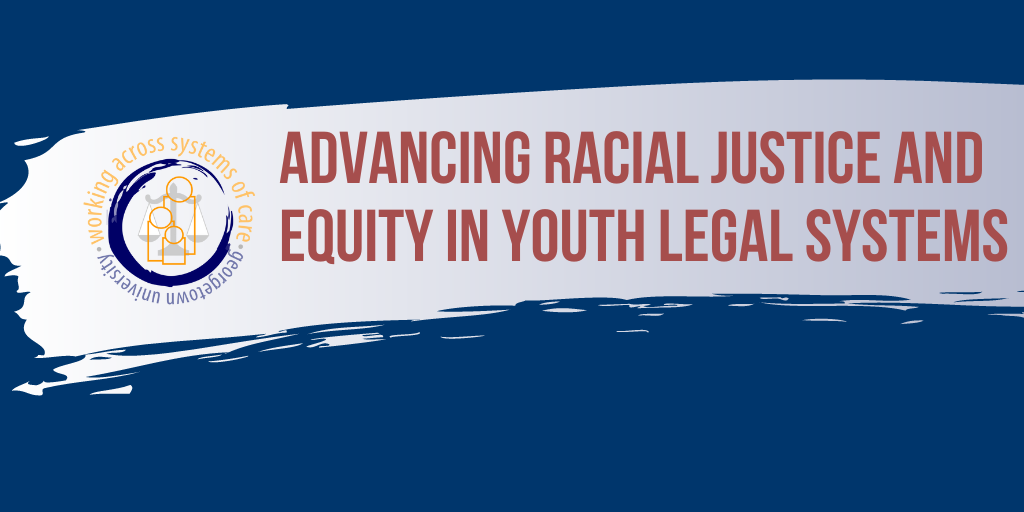 The Advancing Racial Justice and Equity in Youth Legal Systems Certificate Program is an intensive professional development opportunity designed to support local jurisdictions in their efforts to reduce racial and ethnic inequities in their systems of care, particularly the youth legal system. The program is hosted by the Center for Juvenile Justice Reform (CJJR) at Georgetown University's McCourt School of Public Policy and builds upon the successful Reducing Racial and Ethnic Disparities in Juvenile Justice Certificate Program previously offered by the Center.
The three primary goals of the Certificate Program are to help system leaders and partners to:
Gain a better understanding of anti-racist frameworks through a Community Development and Prevention Model;
Utilize practical skills and tools to enter, engage in, and support work on anti-racism in the youth legal system; and
Adapt and create strategies to practice anti-racism and to address the overrepresentation and inequities of non-white youth in systems of care.
While the program primarily addresses policies, practices, and approaches in the youth legal system, it does so with an intersectional frame, acknowledging the interconnectedness of youth legal systems with other youth-serving systems, including, but not limited to education, healthcare, and child welfare.
After completing the program, participants will be responsible for the development of a data-driven local Capstone Project. After the Capstone Project is developed by the participating jurisdiction and approved by Georgetown University, participants will receive an Executive Certificate from the university and become members of the CJJR Fellows Network. Additionally, all participants are offered technical assistance from instructors to aid in the implementation of their project.
Curriculum, Instructors, and Application Guidelines
Curriculum
The curriculum helps jurisdictions identify anti-racism strategies on both an organizational and individual level, giving participants the tools to construct a legal system that is fair and equitable. The program provides foundational knowledge based on research literature, real-world applications of this knowledge, and solutions aimed at advancing racial justice and equity in the youth legal system and other systems of care.
Participants will have the chance to apply theoretical learning to practice scenarios within and across teams throughout the week. Participants will also have opportunities to discuss these topics within the context of their local systems. Instructors will provide guidance throughout the training to make connections between each participating team's needs and best practices from the field.
The curriculum includes the following modules:
Module 1: Knowledge, Skills, and Attitudes: Enhancing Understanding of Anti-Racism with an Intersectional Framework
This module includes a series of sessions that frame the discussion on racism and inequities in the youth legal system. These sessions will introduce key values and foundational elements that are necessary to begin planning sustainable reform efforts, including topics like the Community Development and Prevention Model, concrete strategies to confront racism in today's environment, and how to address the impact of implicit biases and racial trauma. Participants will be encouraged to draw explicit connections between research and practice through interactive learning labs, videos, and discussions. Sessions may include:
Certificate Program Overview and Core Values
See Something, Say Something: Talking About Race and Addressing Implicit Bias
Understanding and Addressing Racial Trauma in Youth Legal Systems
Module 2: Practical Skills and Tools to Enter, Engage, and Support Work on Anti-Racism in the Youth Legal System
This module dives deeper into the mechanisms that contribute to disparities in the youth legal system, analyzing the connections between systems of care as well as how different systems may further compound inequity. Sessions in this module also explore the use of data and actuarial assessment tools in affecting racial equity, highlighting their limitations and offering potential alternatives. Sessions may include:
Addressing Inequities and Inequalities Faced by Youth of Color: An Intersectional Framework for Understanding Youth-Serving Systems
Shaping School Cultures, Policies and Practices to Limit Youth Pathways to the Legal System
Partnering with Law Enforcement to Support Racially Marginalized Communities
Meeting the Needs of Crossover Youth
Utilizing Screening, Assessment, and Evidence-Based Decision-Making with a Racial Equity Framework
Module 3: Practical Strategy and Solution Examples
Sessions in this module help leaders identify strategies rooted in anti-racist frameworks to sustain racial equity reform efforts. Instructors will discuss specific practices that can be adapted to address the needs of individual communities, incorporating the voices of youth, family, and community-based organizations. This module has a strong emphasis on developing action plans and accountability measures. Messaging strategies for both internal (agency) and external (community) audiences are incorporated in discussions and practice vignettes. Sessions may include:
Authentically Partnering with Individuals with Lived Experience
Advancing Transformative Practices and Community Partnerships
Practicing Antiracism with Accountability and Responsibility
Instructors
Core program instructors include:
christian bijoux, Ph.D., Deputy Director for Equity and Racial Justice, Center for Juvenile Justice Reform
Kristin Henning, J.D., Director of the Juvenile Justice Clinic and Initiative; Blume Professor of Law, Georgetown Law
Monique Khumalo, Ph.D., Principal Owner, Youth Trauma and Justice Solutions
Alex Miller, Ph.D., Deputy Director, Center for Juvenile Justice Reform
Macon Stewart, MSW, Senior Deputy Director, Center for Juvenile Justice Reform
Application Guidelines
This program is designed for leaders working in the youth legal system and related youth-serving systems (e.g., legal/juvenile justice, child welfare, social services, education, healthcare, community) who are positioned to affect meaningful transformation to advance racial justice and equity. While individuals will be considered, applications from teams will receive greater consideration and first priority in the selection process. Applicants are strongly encouraged to apply as a team to increase their capacity to implement reforms upon completion of the Certificate Program.
When building a team, we strongly recommend team members to include:
The senior juvenile justice administrator in the jurisdiction (e.g., chief juvenile probation officer, the regional director of juvenile justice, or other individuals with responsibility to oversee the provision of juvenile justice services and supervision)
A juvenile court judge
A law enforcement leader, such as a chief of police or deputy chief in charge of juvenile matters
The individual who will be responsible for coordinating local efforts to advance racial justice and equity in the youth legal system
A young person or family representative who has personal experience with the youth legal system
A community-based organization leader (e.g., someone who is viewed as a leader among the CBO community and is committed to cross-system collaboration)
Please note that CJJR places special emphasis on ensuring that the voices of youth, families, and community members inform and contribute to system transformation efforts. Accordingly, the strongest applicants will ensure that youth, families, and community partners are members of the core team.
Other potential team members may include leaders and decision-makers in youth-serving systems (e.g., district attorneys, public defenders, court personnel, and state advisory group members), mental health system representatives, educational institution representatives, data analysts, and advocates. Local teams should be comprised primarily of local (county or parish) representatives. However, local teams may also include state-level representatives to support the spread of local reforms to other jurisdictions in the state. Teams of individuals from state juvenile justice agencies are also welcome to apply.
Again, teams should be composed of key system practitioners, policymakers, and youth/family/community partners with a demonstrated commitment to promoting racial justice and equity, a capacity to collect and analyze data, and an interest in forging authentic youth, family, and community partnerships in reform efforts. Those selected for participation should also demonstrate an understanding of the challenges that have arisen to date and a commitment to overcoming those challenges. During the program, participants will be encouraged to tailor their Capstone Projects to focus on areas in which they can have the most impact.
Because the Certificate Program is designed to benefit current and future leaders, CJJR will choose only those applicants from appropriate professional roles, possessing the needed experience and expertise. A preference will be given to those with the ability to move reform efforts forward upon completion of the Certificate Program. There are no minimum education or experience requirements. This program is NOT accepting applications from students who do not also hold a professional role in a youth-serving organization.
Note that individuals who have participated in CJJR's other Certificate Programs would benefit from attending this program to explore racial inequities in youth systems more deeply and develop reform efforts specific to this area.
More Information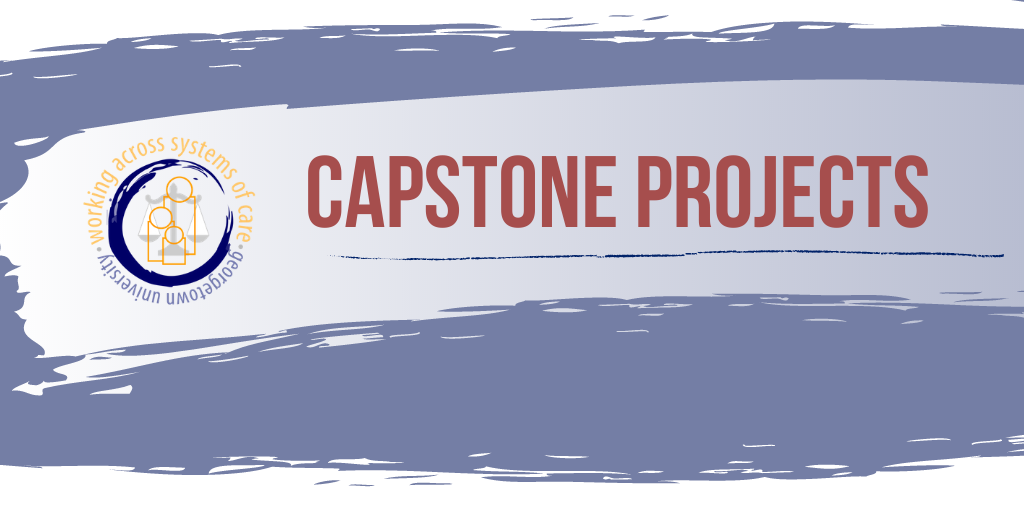 As part of the Certificate Program, participants are required to develop and implement a Capstone Project during the twelve-month period following the completion of their Certificate Program session.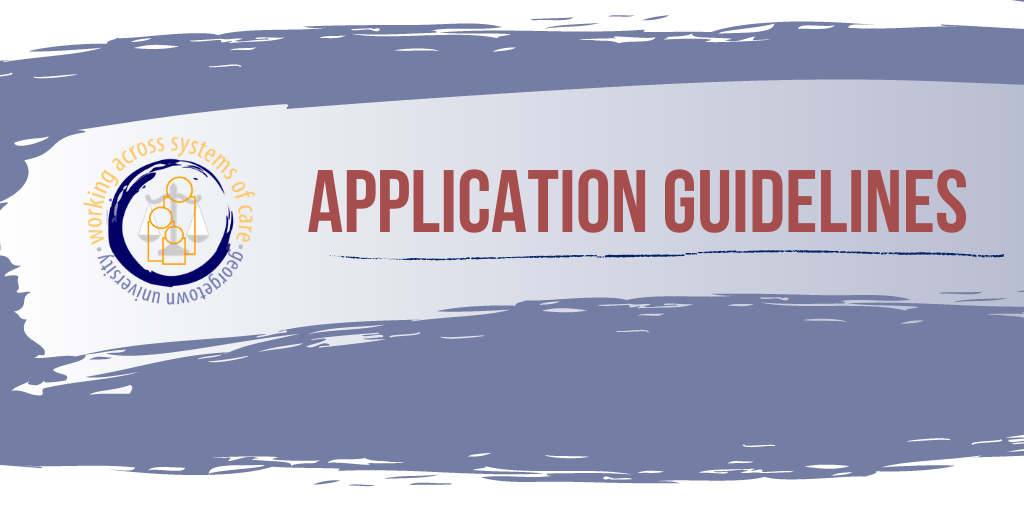 The primary goal of all of our Certificate Programs is not simply knowledge, but effective implementation in a local reform effort. We study "what works" and collaborate with leaders to bridge the gap between theory and practice.