School-Justice Partnerships and Diversion Pathways
The School-Justice Partnerships and Diversion Pathways Certificate Program is designed to provide school and district staff, court professionals, law enforcement, and other child-serving community leaders with the knowledge and understanding necessary to address the immediate and long term needs of students known to, or at risk of entering, the juvenile justice system. The goals of this Certificate Program are to:
promote an ongoing engagement in school among youth at risk,
partner effectively across child-serving systems,
develop diversion programs and
disrupt school-justice pathways, and improve academic outcomes for all students.
School and district staff will receive the training and support they need to manage school and classroom behavior in positive ways, balanced with the provision of quality educational instruction for all students. They will learn how to create safe and supportive learning environments without excluding and forcing out those students who are most at risk for negative life outcomes, including students with special education needs, behavioral problems, child welfare involvement, or placement in juvenile justice facilities. Law enforcement, courts, and leaders from public agencies like child welfare, behavioral health, and juvenile justice will be instructed on strategies of how to work with schools and school districts to create environments outside of the school setting that foster better academic and social outcomes for youth at risk.
All participants will receive instruction from national experts on cutting-edge ideas, policies, and practices from across the country focused on the development of systems that take a holistic approach to the educational process and best practices in developing a school diversion program. Upon completion of the Certificate Program and submission of an approved Capstone Project, participants will receive an Executive Certificate from Georgetown University, membership into CJJR's Fellows Network, and ongoing support from the CJJR staff.
In recent years, CJJR has partnered with the National Association of Counties (NACo), along with the American Institutes for Research (AIR) and the National Center for Youth Opportunity and Justice to offer a field-based version of the program in which a group of counties within a state can jointly apply to be part of the program.
Curriculum
The School-Justice Partnerships and Diversion Pathways Certificate Program provides school and district staff, court professionals, juvenile justice, law enforcement and other child-serving cross-agency community leaders with the knowledge and understanding necessary to address the educational and related needs of children known to, or at risk of entering, the juvenile justice system.
The curriculum of the Certificate Program focuses heavily on the change process that is needed to move forward reforms with respect to education and juvenile justice. Case studies and other interactive learning techniques help participants apply the learning to situations they are likely to encounter in their own jurisdictions. In addition to an expert panel of experienced reform leaders and a youth panel, the curriculum includes the following modules:
School-Based Practices and Policies
To keep children engaged in their education and connected to school, there are many practices and policies that can be implemented within the education system itself. This module includes background research on school as a protective factor, and will guide participants in creating safe and supportive schools through PBIS, Restorative Justice, Positive Youth Justice, trauma-informed and culturally responsive classrooms, and many other important practices. Specific sessions will include:
School as a Protective Factor
Implicit Bias and Cultural Responsivity
Trauma-Informed Classrooms
Youth Panel and School District Spotlight
A panel of students will discuss their experiences with local reform efforts including what their involvement has meant to them, as well as their experience with student Code of Conduct reforms, being part of the solution and implementation, and improving their school climate and student safety.
Partnering Across Systems
While there are many practices and policies that schools can implement independently, there are challenges beyond the school's walls that prevent at-risk youth from staying connected to, or reconnecting with, school. Therefore, it is vital that efforts be undertaken with other community partners. This module includes an in-depth looks at collecting data and sharing information across systems, developing an MOU, engaging youth who are in foster care or experiencing homelessness, and disrupting school-justice pathways for youth with behavioral health needs. Specific sessions will include:
The Judge as a Convener
Law Enforcement Partnerships and the Role of SROs
Engaging Youth Who Are in Foster Care or Experiencing Homelessness
Disrupting School-Justice Pathways for Youth with Behavioral Health Needs
Developing a School-Based Diversion Program
This module focuses on the research evidence, purpose and guiding principles of creating a school-based diversion program. Topics include diversion intake criteria, operationalization and program integrity will also be covered, as well as the importance of family, youth and community engagement and the role of SROs in disrupting school-justice pathways. Specific sessions will include:
Diversion Research, Purpose and Guiding Principles
Collecting Data and Sharing Information for a Multi-System Approach
Intake Criteria
Operationalization and Program Integrity
Youth and Community Engagement
Culture Change and Leadership
Culture change is a key component of reform. To successfully change the cultures of the education and other child-focused systems, strong leadership is required, especially when leading potentially contentious reforms.
Expert Panel
A panel of experts who have successfully implemented reforms to promote positive educational outcomes for this population will be featured. These exceptional leaders will discuss their experiences undertaking their efforts, and will respond to questions and concerns that participants have regarding their ability to overcome challenges in their own jurisdiction.
Instructors
Instructors and Panelists for this program have included:
Bersheril Bailey, Senior Technical Assistance Consultant, American Institutes for Research
Kevin Bethel, Senior Policy Advisor & Stoneleigh Foundation Fellow, Juvenile Justice Research Reform Lab, Department of Psychology, Drexel Univeristy
Shay Bilchik, Director, Center for Juvenile Justice Reform
Greta Colombi, Senior Researcher, American Institutes for Research
Jay Corpening, Chief District Court Judge, 5th District, State of North Carolina
Cathy Foley Geib, Deputy Director, Connecticut Judicial Branch Court Support Services Division
Jacqui Greene, Program Area Director, Policy Research Associates, National Center for Mental Health and Juvenile Justice
Carla Guenthner, Chief Magistrate Judge, Hamilton County, Ohio Juvenile Court
Daniel Kim, Chief of Staff, Division of Student Equity and Opportunity, Denver Public Schools
Michelle Lustig, President/CEO, Foster Horizons, Inc.
David Osher, Vice President, American Institutes for Research
Isaiah Pickens, Assistant Director of Services Systems, National Center for Child Traumatic Stress, UCLA Neuropsychiatric Institute and Hospital
John Rosiak, Founder and Director, Rosiak Associates, LLC, Prevention Partnerships
Application Guidelines
The program is designed for public and private sector leaders working in the education and juvenile justice fields, as well as with other relevant child-serving agencies and organizations. A total of seven multi-disciplinary teams will be accepted for participation in the program.
Team Composition
While there are no minimum education or experience requirements for team members to apply, a preference will be given to leaders working in juvenile justice who are positioned to effect meaningful change in areas related to school justice.
Individuals on the teams selected for the program will be current and future leaders who are responsible for, and capable of, leading change. Teams can be from the local or state level. Ideally, local teams will include school leaders, a juvenile or family court judge, juvenile justice leadership, and representatives from core partners such as law enforcement, child welfare agencies, and behavioral health agencies. The composition of a state-level team, if one is included in the application, will vary based on the structure of the state but should be designed to help support the local teams in instituting changes in policy and practice.
Applicants are strongly encouraged to apply as a team of up to eight individuals from the same jurisdiction. While each application will be reviewed on an individual basis, the value of this team approach will be considered in our review of applicants.
Strongly recommended local team members include:
Superintendents, principals, school district central office staff or other school leaders who work on school discipline issues
Juvenile or family court judge
Law enforcement, including School Resource Officer
Recommended local team members include:
School support personnel, including school-based social workers, psychologists or nurses
Court administrator
Juvenile justice director / chief juvenile probation officer
Prosecutor and public defender
Representatives from other child-serving agencies, such as child welfare, behavioral health, and others
Representatives from service providers, nonprofit agencies, and residential programs
State legislators and representatives from county/city councils
Chief Justices
Advocates and community stakeholders (including leaders of family/parent community groups)
Local teams should be composed of applicants with demonstrated readiness for implementing reforms, especially efforts that engage leaders in other systems, and their agency's relationship with other child-serving agencies. Team members can be senior-level professionals in the juvenile justice, child welfare, mental health, and education fields and other related systems of care.
This program is NOT accepting applications from students who do not also hold a professional role in a child-serving organization.
More Information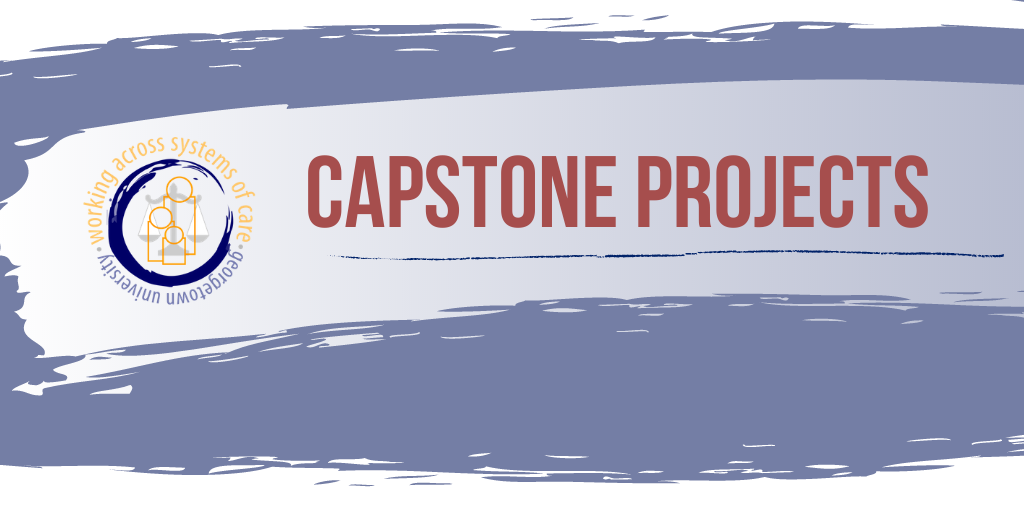 As part of the Certificate Program, participants are required to develop and implement a Capstone Project during the twelve-month period following the completion of their Certificate Program session.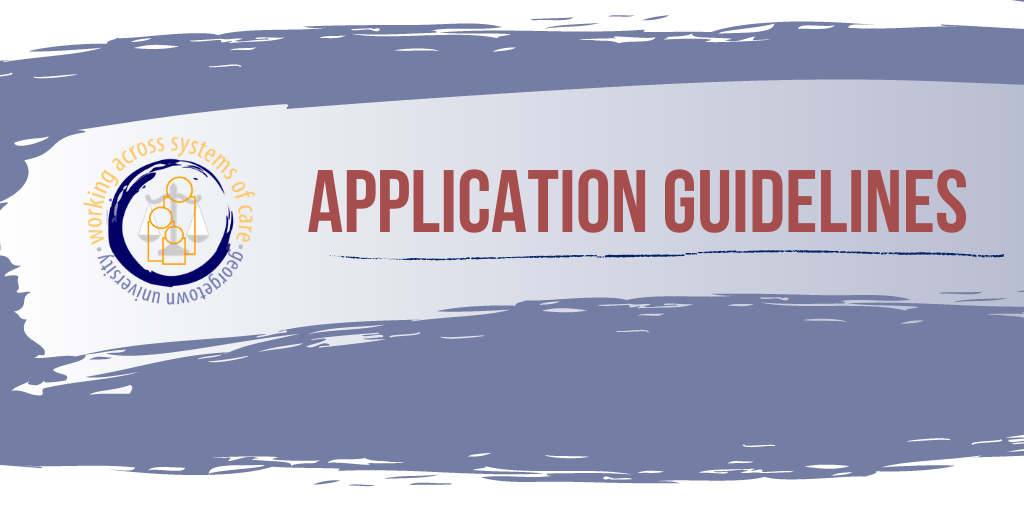 The primary goal of all of our Certificate Programs is not simply knowledge, but effective implementation in a local reform effort. We study "what works" and collaborate with leaders to bridge the gap between theory and practice.