Multi-System Integration
The Juvenile Justice and Child Welfare: Multi-System Integration Certificate Program is a week-long period of intensive study designed for those who want to improve outcomes for crossover youth by improving multi-system integration and collaboration. The purpose of the program is to unite current and future leaders and increase their knowledge on multi-system reform, cultivate their leadership skills, improve the operation of their organizations, and create a mutually supportive network of individuals across the country committed to systems improvement and reform.
Participants in the Multi-System Integration Certificate Program receive instruction from national experts on cutting edge ideas, policies and practices including multi-system approaches, cost efficiency procedures, collaborative leadership techniques and proactive communication strategies. Upon completion, participants receive an Executive Certificate from Georgetown University, membership into CJJR's Fellows Network and ongoing support from its staff.
Curriculum
Participants will study and utilize the practices and policies identified through the Center's ongoing investigation and research. The curriculum will employ adult learning principles and combine didactic instruction with self-directed learning and practical application. Brief descriptions of the program modules are provided below.
Building a Multi-System Approach
Presents research on crossover youth to give participants a comprehensive understanding of the characteristics of this population, what contributes to "crossing over," and how crossover youth experience youth serving systems. Provides instruction focused on the development of effective practices, protocols and policies for this population.
Leadership
Addresses transformative/collaborative leadership and how to expand thinking about various situations leaders are likely to encounter in utilizing multi-system approaches and forming new partnerships.
Behavioral Health and Trauma
Focuses on the behavioral health and trauma related challenges of youth involved in both the child welfare and juvenile justice systems. Presents a multi-system context and addresses how systems can work together to ensure the behavioral health needs of crossover youth are met, with a special emphasis on trauma-informed care.
Education
Highlights the importance of including education partners in the multi-system efforts required to best address the needs of crossover youth. Identifies the education-related challenges faced by youth known to multiple systems, identifies and explores effective educational practices for these youth, and discusses strategies for engaging education partners in this work.
Disproportionality
Focuses on identifying the factors that lead to the disproportionate representation of youth of color in the child welfare and juvenile justice systems, including the disparate treatment they receive at key decision points in those systems. Explores promising practices that systems can employ to reduce disproportionality.
Family and Youth Engagement
Focuses on the role of organization leaders in engaging families and youth; ways to communicate to staff the importance of engaging families and youth in a more empowering manner; the assessment of system and organization culture and values in relation to family and youth engagement in case assessment, planning, and management; and ways to engage youth and families as active participants in programs, as well as in strategic planning and policy development.
Measurement and Data Analysis
Provides a background on measurement and discusses constructing Capstones, complications of measuring a multi-system project, measuring Capstone outcomes and disaggregating input and output data.
Communications Strategies
Examines the use of proactive and reactive communication approaches that will enhance the building of public and political will around collaborative system reforms for the crossover youth population. Covers strategic message development and delivery for both external (media/community) and internal (agency) purposes, including how to develop joint messaging strategies across a variety of community partners.
Building a Multi-System Approach to Financing
Presents innovative and flexible financing strategies that can be used to build an integrated system for youth involved in multiple child-serving systems. Topics covered include financial mapping; the blending, braiding, and pooling of funds; payment reforms; and reinvestment strategies to promote and sustain collaborative reforms.
Application Guidelines
Tuition & Application
This Certificate Program was last held November 10-16, 2016. Check back here to see when we will host the program again.
Please direct any questions to jjreform@georgetown.edu.
Team Composition
While there are no minimum education or experience requirements to apply, a preference will be given to those in a position to move reform efforts forward upon completion of the program. Participants can be individuals working on best practices regarding multi-system integration at the local, state, or national levels.
Applicants are strongly encouraged to apply as a team of up to seven individuals from the same jurisdiction. While each application will be reviewed on an individual basis, the value of this team approach will be considered in our review of applicants. CJJR particularly encourages teams comprised of both public and private agency leaders.
Teams should be comprised of applicants with demonstrated readiness for implementing reforms, especially efforts that engage leaders in other systems, and their agency's relationship with other child-serving agencies. Team members can be senior level professionals in the juvenile justice, child welfare, mental health, education and other related systems of care.
This program is NOT accepting applications from students who do not also hold a professional role in a child serving organization.
More Information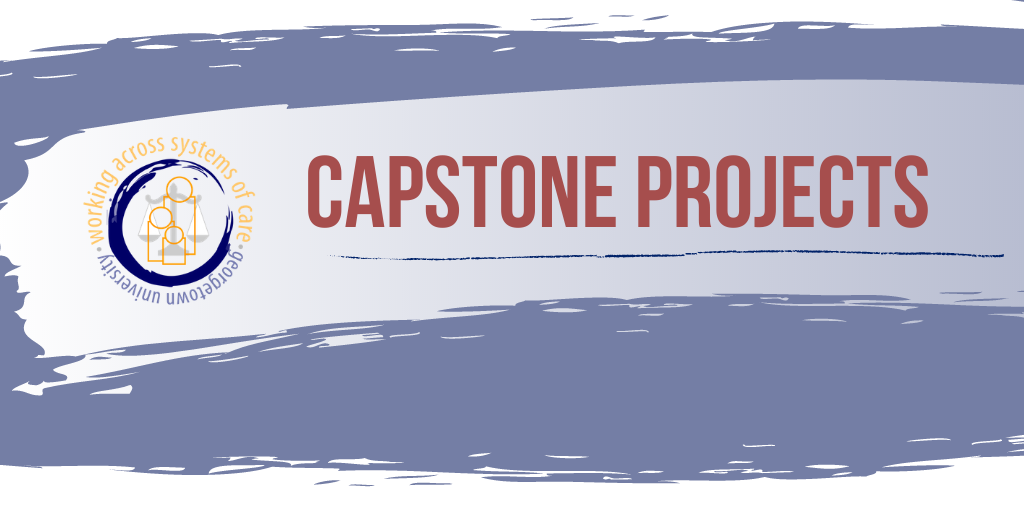 As part of the Certificate Program, participants are required to develop and implement a Capstone Project during the twelve-month period following the completion of their Certificate Program session.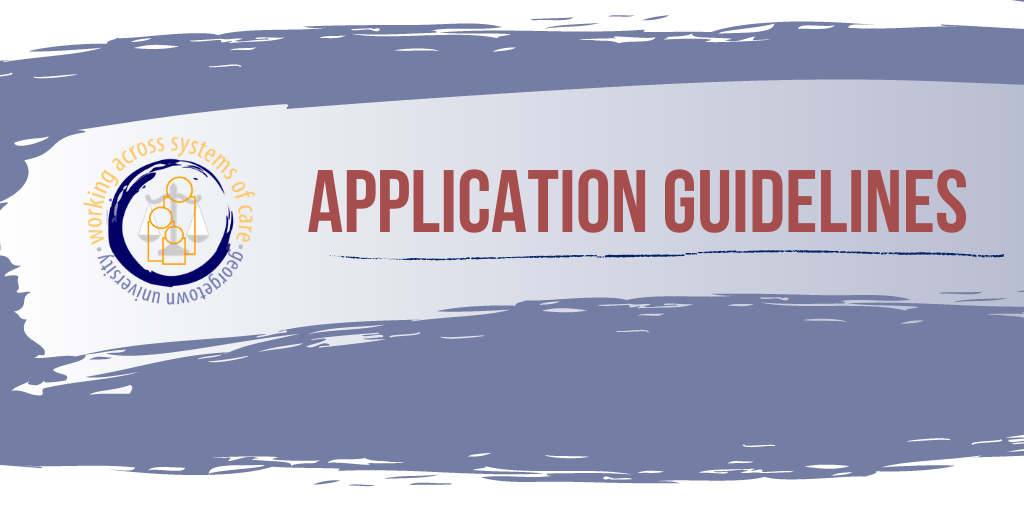 The primary goal of all of our Certificate Programs is not simply knowledge, but effective implementation in a local reform effort. We study "what works" and collaborate with leaders to bridge the gap between theory and practice.