Youth in Custody
The Youth in Custody Certificate Program is designed to help leaders implement or accelerate systemic change to improve outcomes for youth in custodial settings.
The training provides an interactive and dynamic learning environment with instruction from national experts on cutting edge ideas, policies and practices from across the country. Specifically, the program focuses on the serious, high-risk youth population and integrates best practices around culture change and leadership, evidence-based tools to assess youth's risks and develop individualized case plans, supporting positive relationships between and among staff and youth, shaping facility's physical environment, delivering effective programming and treatment, as well as strength-based approaches and re-entry support.
Curriculum
The curriculum will focus heavily on the change process that is needed to move forward reforms for youth in the custody of the juvenile justice system after case disposition. Case studies and other interactive learning techniques help participants apply the learning to situations they are likely to encounter. A common theme throughout the program is that for any one piece of the youth legal system to be as effective as possible, all components of the system must be working together. We set out a vision for participants that details what an ideal system looks like so they have a model to strive towards and can place their efforts within a larger context.
Leading a System Change Process
Culture change is a key component of system transformation. To successfully change the culture of youth legal agencies and partner organizations, strong leadership is required, especially when leading fiscally and politically contentious reforms such as closing facilities, shortening lengths of stay, or adopting more developmentally appropriate practices. Sessions in this module will introduce strategies to create a culture that prioritizes positive youth development and trauma-responsive approaches, engage all levels of staff, communicate internally and externally to sustain system changes, and effectively partner with youth and families throughout the change process. Sessions may include:
Culture Change and Leadership
Youth and Family Partnerships
Establishing Safe and Healthy Environments for Youth, Families, and Staff
This module highlights the importance of creating safe and healthy facility environments for youth, families and staff. This includes implementing individualized and developmentally-appropriate approaches for youth residents. Participants will explore the use of evidence-based assessment tools, the development of individualized treatment plans, and the matching of youth to placements and services that address their risk and needs. This module also addresses strategies that facility leaders and practitioners should consider to promote positive relationships between staff and youth, as well as how physical environment can be prepared to encourage youth, family, and staff engagement and well-being. Sessions may include:
Utilize Evidence-Based Tools to Assess Youth's Risks and Needs and Develop Individualized Case Plans
Supporting Positive Relationships Between and Among Staff and Youth
Shaping the Physical Environment
Delivering Effective Programming and Treatment
Providing rich and effective programming and treatment for youth is critical to improving outcomes for youth and their communities. This module dives deeper into the essential elements of facility services and supports, analyzing how to build capacity to deliver effective programming that ensures youth's time spent in the facility is purposeful. Participants will also explore strategies to advance strong community re-integration and reentry approaches. Sessions may include:
Delivering Effective treatment Programming
Academic and Career/Technical Education
Behavioral and Physical Health Services
Behavior Motivation Systems
Crisis Management
Community Re-Integration
Instructors
Instructors for the 2023 program are to be determined. Previous program instructors include:
Shay Bilchik, J.D., Founder and Director Emeritus, Center for Juvenile Justice Reform
Susan Burke, M.A., Former Director, Utah Division of Juvenile Justice Services
Michael Dempsey, Executive Director, Council of Juvenile Justice Administrators
Monique Khumalo, Ph.D., Principal Owner, Youth Trauma and Justice Solutions
Peter Leone, Ph.D., Professor Emeritus, University of Maryland, Department of Counseling, Higher Education, and Special Education (CHSE)
Christina Riggs Romaine, Ph.D., Assistant Professor of Psychology, Wheaton College; Associate, National Youth Screening and Assessment Partners (NYSAP)
Michael Umpierre, J.D., Director, Center for Juvenile Justice Reform
Application Guidelines
While there are no minimum education or experience requirements to apply, a preference will be given to those in a professional position to move reform efforts forward upon completion of the program. Participants can be individuals working on youth in custody issues at the local, state, or national level.
Applicants are strongly encouraged to apply as a team of up to ten individuals from the same jurisdiction. While each application will be reviewed on an individual basis, the value of this team approach will be considered in our review of applicants. CJJR particularly encourages teams comprised of both public and private agency leaders.
Teams should be comprised of applicants with demonstrated readiness for implementing reforms, especially efforts that engage leaders in other systems, and their agency's relationship with other child-serving agencies. Team members can be senior level professionals in the juvenile justice, child welfare, mental health, substance abuse, education, and other related systems of care. We strongly recommend including the following team members:
Agency-level leaders (e.g., agency director, representative of the juvenile justice agency that operates or contracts with facilities in the jurisdiction, director responsible for facility operation)
Facility-level staff (e.g., superintendent, unit supervisor, line-level custody staff)
Programming staff (e.g., behavioral health leader, educator)
Community partners (e.g., representative from the community who provides support to youth in custody and/or upon re-entry)
A young person or family representative who has personal experience with the youth justice system
This program is NOT accepting applications from students who do not also hold a professional role in a child serving organization.
More Information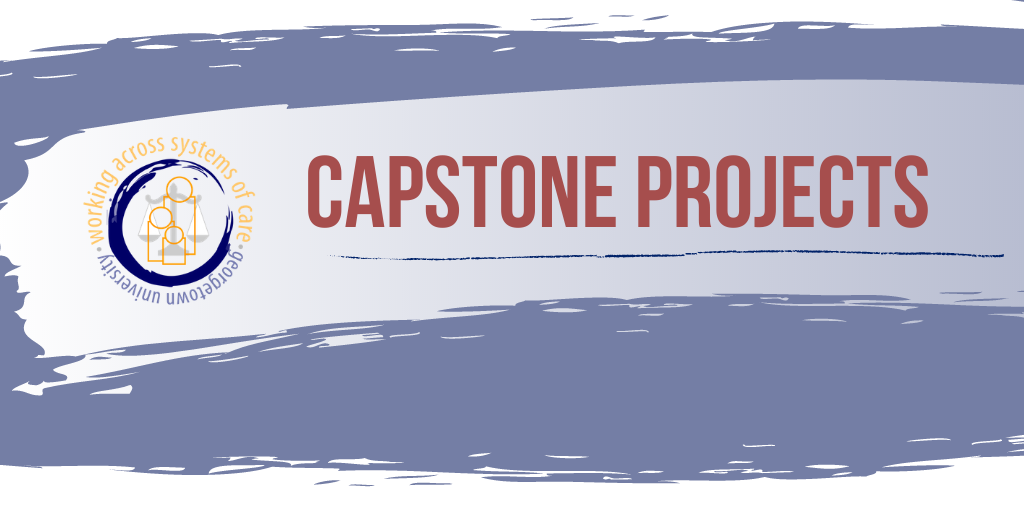 As part of the Certificate Program, participants are required to develop and implement a Capstone Project during the twelve-month period following the completion of their Certificate Program session.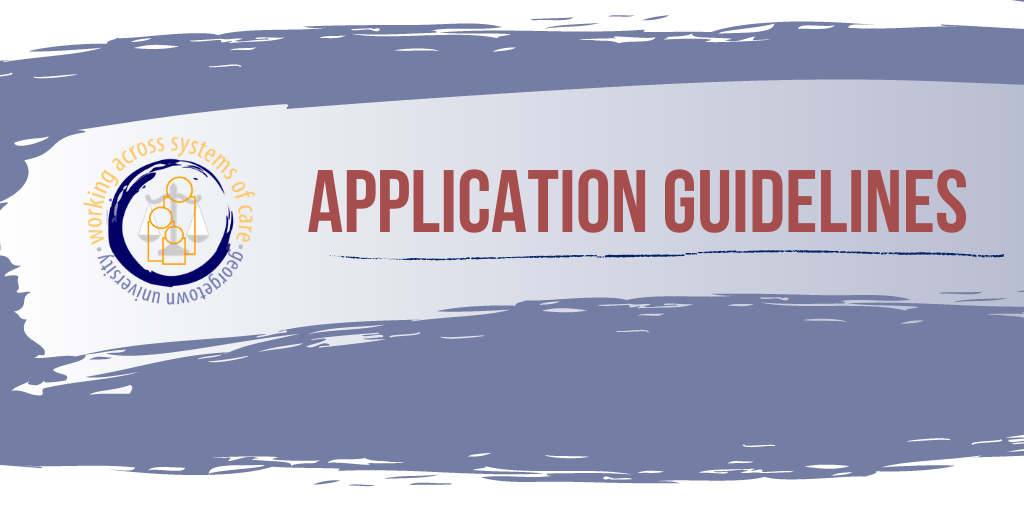 The primary goal of all of our Certificate Programs is not simply knowledge, but effective implementation in a local reform effort. We study "what works" and collaborate with leaders to bridge the gap between theory and practice.