Youth in Custody
The Youth in Custody Certificate Program is designed to help leaders implement or accelerate systemic change to improve outcomes for youth in custodial settings.
The training provides an interactive and dynamic learning environment with instruction from national experts on cutting edge ideas, policies and practices from across the country. Specifically, the program focuses on the serious, high-risk juvenile offender population and utilizes modules that review and integrate best practices around culture change and leadership, addressing racial and ethnic disparities, family engagement, assessment, case planning, facility-based education and trauma-informed treatment services, strength-based approaches and reentry planning and support.
Program Background
Most efforts to date have focused on ensuring that low and moderate-risk youth are not committed to juvenile justice facilities. Less attention has been paid to best practices for serving the high-risk youth who are in the custody of the juvenile justice system. Also, while research has shown the juvenile justice field "what works" for this population, it is often difficult for juvenile justice systems to reform their practices to be in line with best practices.
CJJR has partnered with the Council of Juvenile Justice Administrators to provide this professional development opportunity, which was developed with support from the Missouri Department of Social Services' Division of Youth Services. (new window)
Curriculum
The curriculum will focus heavily on the change process that is needed to move forward reforms for youth in the custody of the juvenile justice system after case disposition. Case studies and other interactive learning techniques help participants apply the learning to situations they are likely to encounter. The program will also feature an expert panel of leaders that have successfully reformed or supported the way the juvenile justice system serves youth in custody. The curriculum includes the following modules:
Addressing Racial and Ethnic Disparities and Implicit Bias
Examines how to better serve youth of color in custodial settings, including talking about race and addressing implicit bias, examining data disaggregated by race and ethnicity, and identifying underlying causes of inequities and developing strategies to eliminate them.
Culture Change and Leadership
Discusses the importance of a clear vision, mission, and guiding principles of an agency; internal and external communication strategies, collaborative leadership for working across systems and with communities, and strategies for promoting accountability.
Assessment
Discusses risk and need assessments, individualized treatment planning and coordination of care, and the matching of youth to placement and services that address their risk and needs. Addresses the challenges associated with proper use of assessment tools to connect youth to appropriate services and treatment modalities while in placement
Education
Discusses comprehensive planning in juvenile corrections, long-term consequences associated with inadequate education and support, how to build capacity to develop the array of services, placements, and educational programming required by youth in juvenile custody, and educational and vocational supports that are critical to effective reentry.
Case Planning, Treatment and Services: Creating Safe, Trauma-Responsive, Healthy Environments
Discusses how to build capacity to develop the array of services and placements required by youth in juvenile justice custody. Explores effective treatment practices for addressing substance abuse and mental health treatment needs. Discusses elements of trauma-informed-care, best practices for working with youth in residential centers, and more.
Transition and Reentry
Looks at the need to provide continued support during transition out of residential placement and upon return to the community, including development of comprehensive reentry planning, engaging families throughout the reentry process and providing continued support once a youth is released from custody.
Family Engagement
Encourages participants to explore their own assumptions about the families of the youth with whom they work and analyze the challenges associated with effective family and youth engagement. Presents strategies for engagement in residential settings.
Expert Panel
Provides perspectives from a panel of leaders that have successfully reformed or supported the way the juvenile justice system serves youth in custody in order to provide participants with real-life examples and an opportunity for an interactive dialogue.
Instructors
Core program instructors have included:
Shay Bilchik, J.D., Founder and Director Emeritus, Center for Juvenile Justice Reform
Susan Burke, M.A., Former Director, Utah Division of Juvenile Justice Services
Hernan Carvente, National Youth Partnership Strategist, Youth First Initiative
Michael Dempsey, Executive Director, Council of Juvenile Justice Administrators
David Domenici, J.D., Executive Director, Center for Educational Excellence in Alternative Settings (CEEAS) (tentative)
Monique Marrow, Ph.D., Juvenile Justice Consultant/Trainer, Youth Trauma and Justice Solutions
Mack McGhee, M.A., Superintendent, New Beginnings Youth Development Center
Michael Umpierre, J.D., Director, Juvenile Justice System Improvement and Communications, Center for Juvenile Justice Reform
Christina Riggs Romaine, Ph.D., Assistant Professor of Psychology, Wheaton College; Associate, National Youth Screening and Assessment Partners (NYSAP)
Application Guidelines
While there are no minimum education or experience requirements to apply, a preference will be given to those in a professional position to move reform efforts forward upon completion of the program. Participants can be individuals working on youth in custody issues at the local, state, or national level.
Applicants are strongly encouraged to apply as a team of up to eight individuals from the same jurisdiction. While each application will be reviewed on an individual basis, the value of this team approach will be considered in our review of applicants. CJJR particularly encourages teams comprised of both public and private agency leaders.
Teams should be comprised of applicants with demonstrated readiness for implementing reforms, especially efforts that engage leaders in other systems, and their agency's relationship with other child-serving agencies. Team members can be senior level professionals in the juvenile justice, child welfare, mental health, substance abuse, education, and other related systems of care.
Required team members include: Juvenile justice agency director / most senior juvenile justice leader in the jurisdiction, and/or key juvenile justice management staff, such as Program Directors, Deputy Directors, facility management, etc.
This program is NOT accepting applications from students who do not also hold a professional role in a child serving organization.
More Information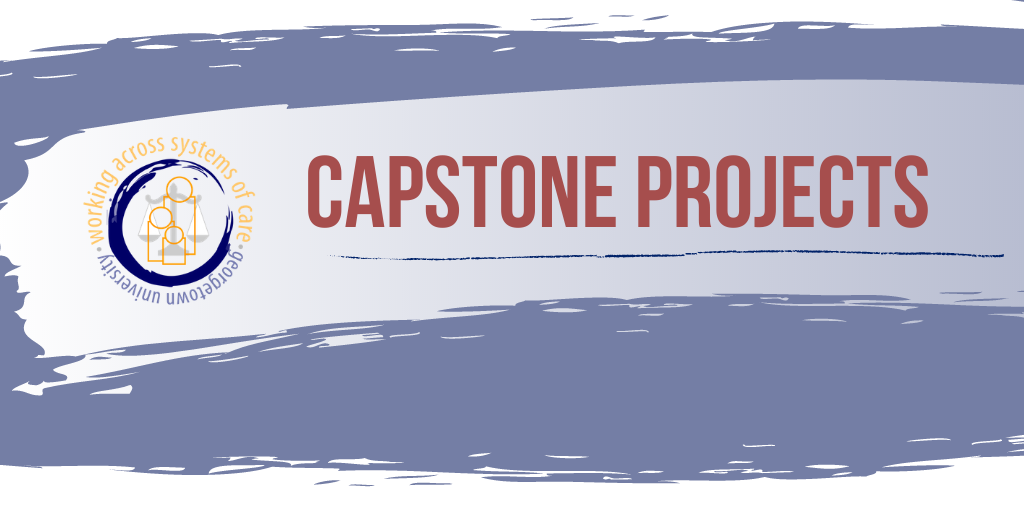 As part of the Certificate Program, participants are required to develop and implement a Capstone Project during the twelve-month period following the completion of their Certificate Program session.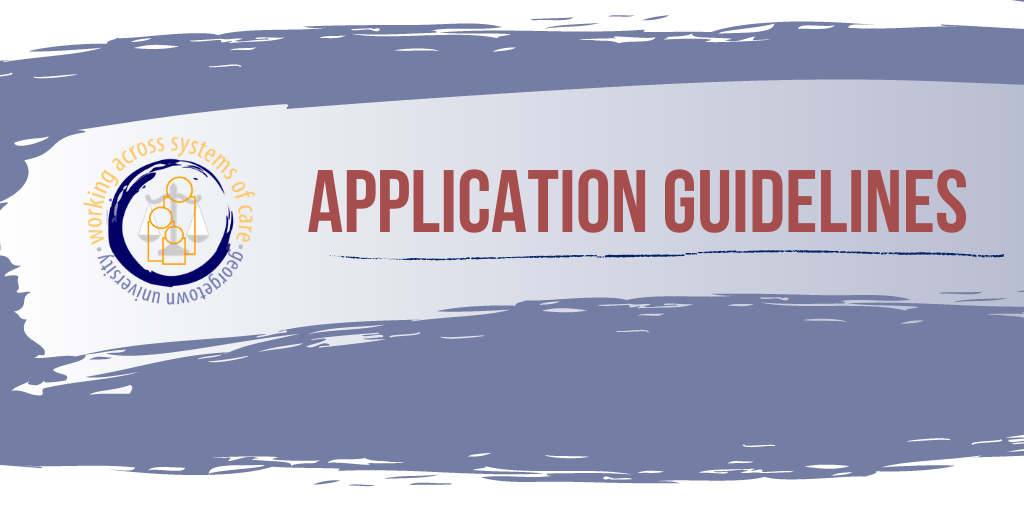 The primary goal of all of our Certificate Programs is not simply knowledge, but effective implementation in a local reform effort. We study "what works" and collaborate with leaders to bridge the gap between theory and practice.