Supporting LGBTQ Youth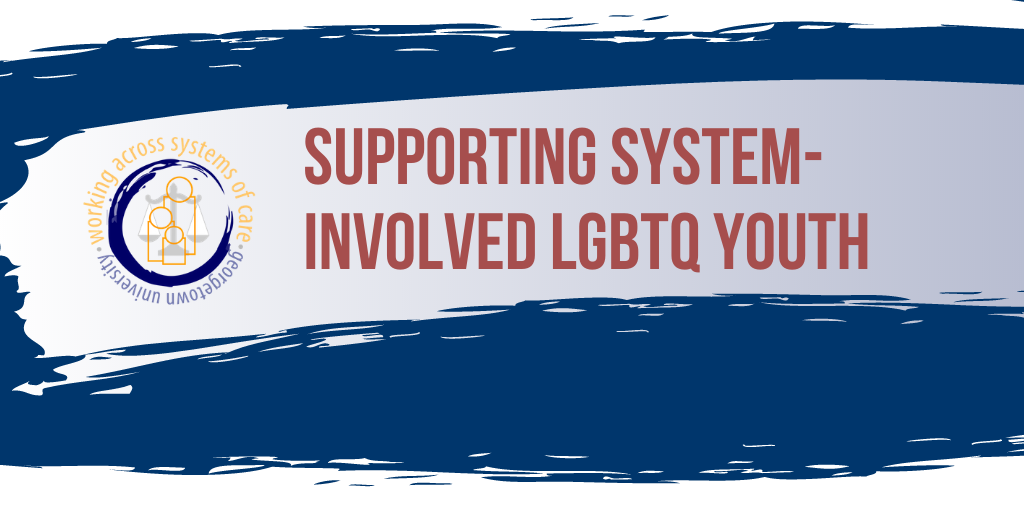 The Supporting the Well-Being of System-Involved LGBTQ Youth Certificate Program is designed to help juvenile justice, child welfare, and other system partners improve outcomes for at-risk LGBTQ youth. The program focuses on the challenges faced by LGBTQ youth in child-serving systems (including juvenile justice, child welfare, education, and behavioral health) as well as strengths and protective factors common to this population. The training also highlights effective policy and practice reforms that promote positive youth development and takes a holistic approach to addressing the needs of system-involved LGBTQ youth, ultimately preventing these youth's unnecessary involvement in the juvenile justice system.
Participants will receive instruction from national experts on terms and concepts related to sexual orientation, gender identity and expression (SOGIE) as well as how to shape organizational cultures and approaches to support the safety and well-being of LGBTQ youth. This includes guidance on how to:
Develop effective policies, training, and data evaluation efforts;
Better identify and effectively engage LGBTQ youth and their families;
Build community capacity to serve this population; and…
Develop comprehensive and multi-faceted strategies and supports that promote positive youth development.
Specific attention will be paid to the prevalence of multi-system involvement and compounding issues of implicit bias and stigma, racial and ethnic disparities, homelessness, and commercial sexual exploitation of LGBTQ youth.
Upon completion of the Certificate Program and submission of an approved Capstone Project, participants will receive an Executive Certificate from Georgetown University, membership into CJJR's Fellows Network, and ongoing support from the CJJR staff.
CJJR has partnered with the National Center for Lesbian Rights and Ceres Policy Research to offer the Supporting LGBTQ Youth Certificate Program.
Curriculum, Instructors, and Application Guidelines
Curriculum
The current curriculum includes the following modules:
Welcome Session
The Welcome Session offers all Certificate Program participants an opportunity to meet one another and learn more about the content and goals of the training. The session may include a short virtual keynote and allows for Q&A, cross-team introductions, and a discussion of the road map of the training week and Certificate Program overall.
Module 1: LGBTQ/SOGIE 101
Understanding SOGIE Terminology and Concepts: This session provides foundational information to set the stage for the rest of the curriculum, including guiding principles, SOGIE terminology and concepts, risk and protective factors for LGBTQ youth, research on LGBTQ youth in the JJ system and other systems of care, and how to collect SOGIE data to drive reforms.
Module 2: Applying an Intersectional Lens
Treating LGBTQ Youth as Whole People: The identities of LGBTQ youth a complex and multi-faceted. Given that the majority of LGBTQ youth in the justice system are youth of color, it is especially important that justice professionals and their partners understand how to support youth's identity development and recognize the ways in which LGBTQ youth often navigate multiple forms of oppression. This session introduces the concept of intersectionality and provides guidance for serving LGBTQ youth of color in a way that maximizes their well-being.
Module 3: Youth and Community Engagement
Youth Panel: In this session, LGBTQ youth share their experiences and provide insight into how the caseworkers and systems they encountered best supported or failed to support them in their respective journeys. The session also explores how community-based organizations play a crucial role in holding youth accountable and providing them with needed services. This module examines how to establish a community-based continuum of care to divert youth from system involvement, strengthen connections to pro-social supports, and promote successful community re-entry.
Module 4: Multi-System Experiences: Holistic Approaches to Serving LGBTQ Youth
This module features interactive dialogue and breakout sessions to explore issues LGBTQ youth confront in juvenile justice, child welfare, and other child-serving systems, as well as related policy and practice implications. The sessions have an overarching focus on promoting health and well-being, understanding risk and protective factors, and utilizing a framework of positive youth development. Specific sections include:
Child Welfare/Crossover Youth
Schools and Disabilities
LGBTQ Youth in the Juvenile Justice System
Module 5: Gender Identity and Expression
Health Care and Behavioral Health: In this session, participants explore how gender identity and expression are unique from sexual orientation. They also learn how systems can utilize positive, strengths-based approaches to meet the health and behavioral needs of gender nonconforming and transgender youth.
Module 6: Family Engagement
Support Strategies and Interventions: This session provides an in-depth look at how to engage the families of LGBTQ youth as partners, particularly when youth face stigma or lack support due to their sexual orientation or gender identity/expression. The session highlights interventions to promote family acceptance of LGBTQ youth and family finding tools and focuses on how to embed family-focused and strength-based approaches into agency policy and practice.
Module 7: Leading System Change
Achieving Comprehensive, Agency-Wide Policy and Practice Change: This panel focuses on the experience of several jurisdictions that have adopted data sharing policies, SOGIE data collection protocols, and data analysis strategies to improve outcomes for LGBTQ youth. It features a panel of local leaders who discuss their process, high points, and lessons learned, ending with a Q&A session where participants can ask difficult implementation questions. In advance of the panel, participants are provided with NCLR's model of policy for serving transgender youth and the SOGIE Data Initiative's data sharing policy, SOGIE questions, and practice guide.
Instructors
Potential instructors for the program may include:
Aisha Canfield, MPP, Director, Ceres Policy Research
Currey Cook, JD, Counsel and Director, Youth In Out-of-Home-Care Project, Lambda Legal
Ian Grugan, Community Corrections Representative, Office of Probation and Correctional Alternatives, New York State Division of Criminal Justice Service.
Angela Irvine-Baker, Ph.D., Principal, Ceres Policy Research
Danielle King, Esq., Senior Youth Policy Counsel, National Center for Lesbian Rights
Carolyn Reyes, JD, MSW, MA, Director of Policy, Ceres Policy Research
Mykel Selph, Principal, True Consulting, LLC
Application Guidelines
The Supporting LGBTQ Youth Certificate Program is designed for public and private sector leaders working in the juvenile justice, child welfare, mental health, substance use, education, and other related systems of care that serve youth involved in or at risk of becoming involved in the juvenile justice system. Those who participate in the program will be current and future leaders – individuals who are positioned to effectuate change. Participants can be from the local or state level and may include individuals working on best practices for this population at the national level.
While individuals applicants will be permitted, all applicants are strongly encouraged to apply as a team of up to 10 people to enhance their ability to implement reform efforts upon completion of the Certificate Program. Ideally, teams will include the most senior juvenile justice professional in the jurisdiction and representatives from core partners, including behavioral health and child welfare agencies, schools and community-based organizations.
Strongly recommended team members include:
Juvenile justice agency director/most senior juvenile justice leader in the jurisdiction, and/or key juvenile justice management staff such as Program Directors, Deputy Directors, facility management, etc.
Leaders from partner agencies including child welfare, behavioral health, education, and community organizations focused on this population of children and youth
Individuals with lived experience, including youth, families, and community leaders
Recommended team members include:
Judges or others from the court system
Treatment providers
Law enforcement officials
Probation/Parole staff
Attorneys or advocates (e.g., defense attorneys, prosecutors, Guardians Ad Litem, Court Appointed Special Advocates)
We understand that the exact composition of the team will depend on the specific goals reflected in the application. However, teams should be composed of key system practitioners, policymakers, and impacted persons and should reflect racial and ethnic diversity as well as a capacity to collect and analyze data. Selection decisions will focus heavily on participants' readiness for implementing reforms, assessed by asking applicants to summarize their role in past reform efforts, especially efforts that engaged leaders in other systems. Those selected for participation in the program will be able to demonstrate a commitment to promoting race equity and fairness, an understanding of the challenges that have arisen to date with respect to serving LGBTQ youth in their jurisdiction, and a commitment to overcoming those challenges.
While individual applications are permitted, please note that students who do not hold a professional role in a child-serving organization may not apply individually for this program.
More Information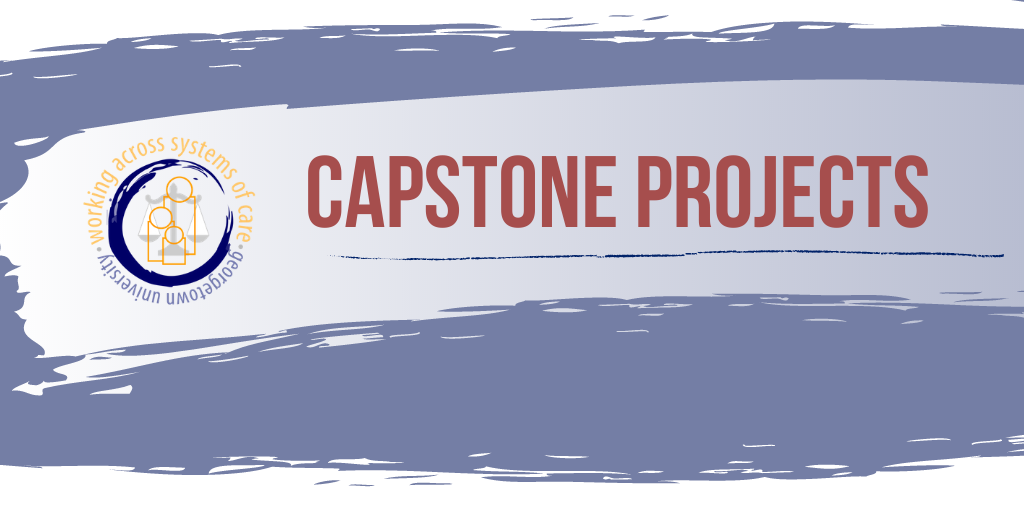 As part of the Certificate Program, participants are required to develop and implement a Capstone Project during the twelve-month period following the completion of their Certificate Program session.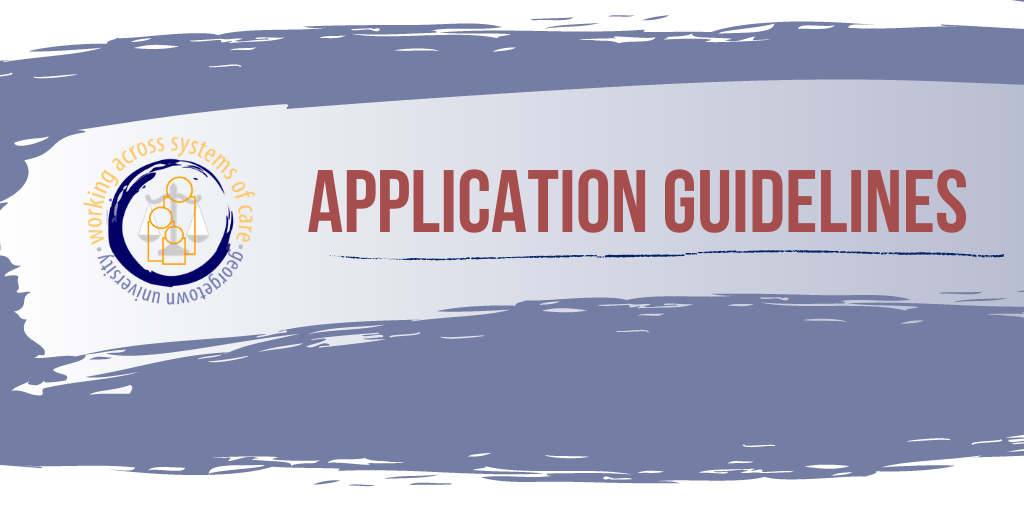 The primary goal of all of our Certificate Programs is not simply knowledge, but effective implementation in a local reform effort. We study "what works" and collaborate with leaders to bridge the gap between theory and practice.