Announcing Cyntoia Brown-Long as a Featured Speaker for 2021 National Forum
Posted in Announcements News Uncategorized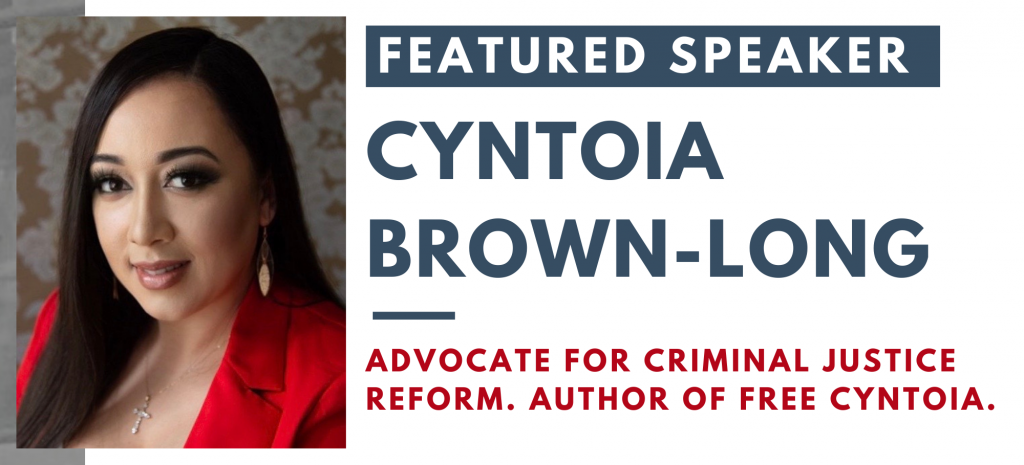 We are looking forward to this July's 2021 Janet Reno Forum "A Better Path Forward: Restructuring Systems to Support Crossover Youth." The four-day virtual conference will feature a national conversation about addressing the needs of crossover youth, building roads between systems, and listening the voices of youth, families, and staff.
In the weeks and months to come, we will be releasing spotlight materials introducing the conference's topics. ​​​​​​ We hope you can join us, both in July, and in the run-up to the Forum, as we learn more about these issues!

This week, we kick off a series of releases regarding our line-up of speakers and panelists for the Forum. We could not be more proud or excited to announce that Cyntoia Brown-Long will be joining us in July as a featured speaker!
Cyntoia Brown-Long is an author, speaker, and advocate for criminal justice reform and victims of trafficking.
BIOGRAPHY
Cyntoia had a difficult start in life. She was born to an alcoholic, teenage mother who was a victim of sex trafficking. Cyntoia experienced a sense of isolation, low self-esteem, and alienation that drove her straight into the hands of a predator. Cyntoia was trafficked during her early teenage years and, at the age of 16, was arrested for killing a man who solicited her for sex. She was tried as an adult and was sentenced to life in prison without the chance of parole for 51 years. Her trafficker was never arrested. In prison, Cyntoia's life took a dramatic turn when the prison education principal took her under her wing and introduced her to a spiritual path. She encouraged her to build a positive life in prison and to resist the negative influences that lead to despair.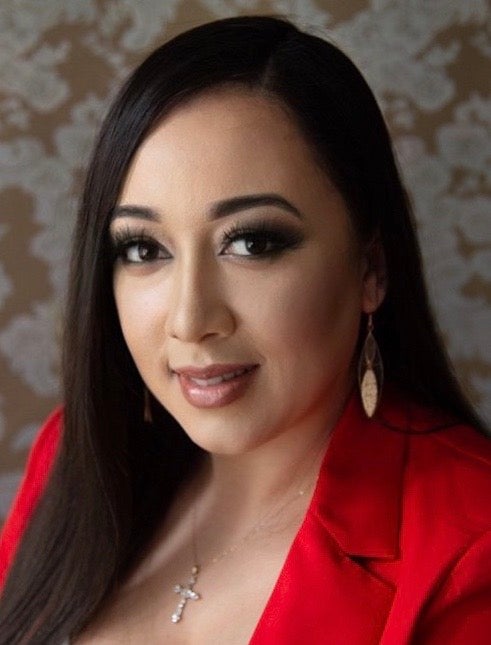 Cyntoia's journey was a roller coaster ride that included a documentary about her life, a profound encounter with God, an unlikely romance, and, eventually, a commuted sentence by Tennessee Governor Bill Haslam. She received unprecedented national and international support from social media advocates, pastors, and celebrities and was released from prison in Nashville, TN, on August 7, 2019.
Her memoir, Free Cyntoia: My Search for Redemption in the American Prison System (Atria Books), written while in prison, documents her early years and the 15 years she was incarcerated and takes readers on a coming-of-age spiritual journey. Set against the shocking backdrop of a life behind bars and the injustice of sentencing sex-trafficked juveniles as adults, Cyntoia struggled to overcome a legacy of birth-family addiction and a lifetime of being ostracized and abandoned by society. Of her time in prison, Cyntoia says, "I was just a teenager when I was sent to live behind a razor-wire fence. My entire coming of age was within the walls of the Tennessee Prison for Women." She is a 2020 Nominee for the NCAAP Literary Image Award and has been featured as a guest columnist for the Washington Post.
Cyntoia hopes her story will not only inspire others but also shine a light on the injustice that people still face on a daily basis, especially the injustice to women and children in American prisons. She, with her husband, Jaime, is the founder of the Foundation for Justice, Freedom, and Mercy.