Our Partners
CJJR works with a number of nationally distinguished foundations, research and education institutes, centers and government agencies to help advance a balanced multi-system approach to juvenile justice reform. The following organizations partner with, fund and or support the work CJJR is doing nationwide to train leaders in the field and improve and implement system reform efforts.
---

The American Institutes for Research is one of the world's largest behavioral and social science research and evaluation organizations. Their overriding goal is to use the best science available to bring the most effective ideas and approaches to enhancing everyday life. For them, making the world a better place is not wishful thinking. It is the goal that drives them. Founded in 1946 as a not-for-profit organization, they conduct their work with strict independence, objectivity and non-partisanship. The intellectual diversity of their 1,600 employees enables them to bring together experts from many fields in the search for innovative answers to any challenge.
---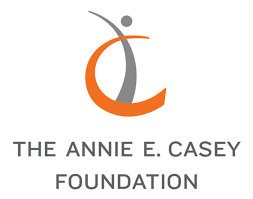 The Annie E. Casey Foundation is devoted to developing a brighter future for millions of children at risk of poor educational, economic, social and health outcomes. The Foundation's work focuses on strengthening families, building stronger communities and ensuring access to opportunity, because children need all three to succeed. They advance research and solutions to overcome the barriers to success, help communities demonstrate what works and influence decision makers to invest in strategies based on solid evidence. The Foundation's juvenile justice reform agenda is designed to improve the odds that delinquent youth can make successful transitions to adulthood. They are working to create a system that locks up fewer youth and relies more on proven, family-focused interventions that create opportunities for positive youth development
---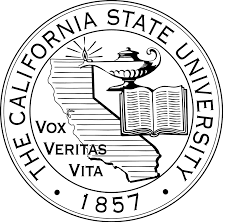 The School of Criminal Justice and Criminalistics, Cal State LA is a leading program in the study of criminal justice and criminalistics in California. The faculty is dedicated to bridging research, policy, and practice in the classroom and through their research. The school currently has eleven tenured or tenure-track faculty and several adjunct faculty whose interests and backgrounds include a variety of disciplines, which inspires a diverse and comprehensive examination of the issues related to crime, forensic science, the criminal justice system, and social justice.
It is located in the Hertzberg-Davis Forensic Science Building, a state-of-the-art facility shared with operating crime labs for the Los Angeles Police Department and the Los Angeles Sheriff's Department. The building offers classrooms equipped with the latest technology as well as modern laboratories which provide students the opportunity to fully engage in their educational experience.
---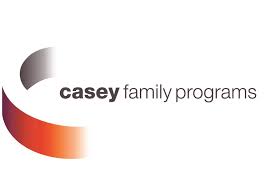 Casey Family Programs is the nation's largest operating foundation focused on safely reducing the need for foster care and building Communities of Hope for children and families across America. Founded in 1966, Casey Family Programs works in 50 states, the District of Columbia and Puerto Rico to influence long-lasting improvements to the safety and success of children, families and the communities where they live. Casey Family Programs and the Center for Juvenile Justice Reform at Georgetown University's McCourt School of Public Policy have partnered since 2007 to address the unique issues presented by children and youth who are known to both the child welfare and juvenile justice systems. These young people, often referred to as "crossover youth," move between the child welfare and juvenile justice systems, or are known to both concurrently.
---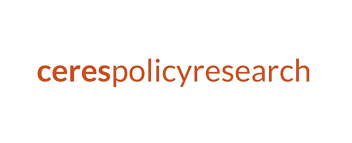 Ceres Policy Research advances youth and community well-being through research and strategic planning. Ceres uses a healing-informed approach to build alternatives to exclusionary school discipline and the juvenile justice system. Their work aims to end the over-punishment of young people due to race, immigration status, gender identity, gender expression, and sexual orientation.
---

The Center for Children's Law and Policy (CCLP) is a public interest law and policy organization focused on reform of juvenile justice and other systems that affect troubled and at-risk children, and protection of the rights of children in those systems. The Center's work covers a range of activities including research, writing, public education, media advocacy, training, technical assistance, administrative and legislative advocacy, and litigation.
---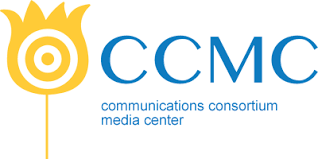 The Communications Consortium Media Center (CCMC) is a public interest media center dedicated to helping nonprofit organizations use media and new technologies as tools for public education and policy change.In a democratic society, informed debate is the cornerstone of good public policy. The Communications Consortium Media Center seeks to influence public debate in ways that support individual rights, healthy families, cultural diversity and a sustainable environment.
---
The Conrad N. Hilton Foundation is a family foundation established in 1944 by the man who started Hilton Hotels. They provide funds to nonprofit organizations working to improve the lives of disadvantaged and vulnerable people throughout the world.
---
The Council of Juvenile Correctional Administrators (CJCA) is a national non-profit organization, formed in 1994 to improve local juvenile correctional services, programs and practices so the youths within the systems succeed when they return to the community and to provide national leadership and leadership development for the individuals responsible for the systems. CJCA represents the youth correctional CEOs in 50 states, Puerto Rico and major metropolitan counties.
---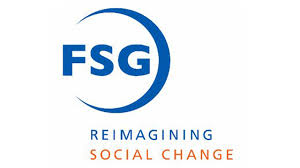 FSG is a mission-driven consulting firm for leaders in search of large-scale, lasting social change. Through its combination of customized consulting services, powerful ideas, and learning communities, FSG helps foundations, businesses, nonprofits, and governments around the world unleash their full potential to reimagine social change. Their expertise in strategic planning, evaluation, and implementation helps clients such as the Robert Wood Johnson Foundation, Lilly, and the Global Fund for Women create social impact in health, economic development, education, and more. Their consulting work, research, and analysis of successful efforts has led them to write about and develop ideas that they believe have the power to change the world. They are well-known for collective impact, and shared value, and they take a systems thinking approach to tackling complex problems. They also support the Collective Impact Forum, the Shared Value Initiative, and the Impact Hiring Initiative—learning communities that provide tools and relationships for change agents.
---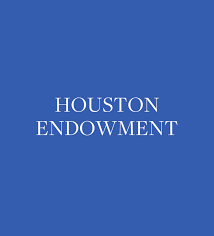 Houston Endowment is a private foundation that partners with others in the nonprofit, public and private sectors to improve quality of life for the residents of greater Houston. With assets of over $1.6 billion, the foundation makes grants to nonprofit organizations totaling approximately $80 million each year in order to enhance civic assets, strengthen systems that support residents, promote post-secondary success and build a stronger region.Established by Jesse H. and Mary Gibbs Jones in 1937, Houston Endowment has a rich legacy of addressing some of Houston's most compelling needs. Today the foundation continues efforts to create a vibrant community where all have the opportunity to thrive.
---

The Council of State Governments Justice Center provides practical, nonpartisan, research-driven strategies and tools to increase public safety and strengthen communities. Their in-depth data analyses, coupled with extensive interviews of people on the front lines of criminal justice, inform recommendations designed for a particular state or county seeking to improve its justice system. Original, groundbreaking research they conduct prompts new national initiatives. The on-the-ground training and assistance they provide helps local and state agencies translate the latest research into policy and practice. Their national and state-level convenings bring together colleagues from across the country to share their successes and challenges with the most pressing and complex issues facing the justice system today. And, briefings they provide to top officials in Congress and the federal government result in legislation that enjoys broad, bipartisan support.
---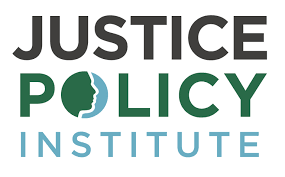 Justice Policy Institute is a national nonprofit organization that changes the conversation around justice reform and advances policies that promote well-being and justice for all people and communities. Their research and analyses identify effective programs and policies and they disseminate their findings to the media, policymakers and advocates, and provide training and technical assistance supports to people working for justice reform.
---

The Missouri Department of Social Services, Division of Youth Services (DYS) is the state agency charged with the care and treatment of delinquent youth committed to its custody by Missouri's 45 juvenile and family courts circuits. The ultimate goal of DYS is to strengthen and increase the safety of Missouri communities by supporting young people in becoming productive citizens who lead fulfilling lives. The Missouri approach to juvenile justice emphasizes moving beyond symptoms to the root causes of juvenile delinquency so that changes made by young people are long-lasting, preparing them to return and contribute positively to their school, home, and community.
---

The National Center for Lesbian Rights (NCLR) is a national legal organization committed to advancing the civil and human rights of lesbian, gay, bisexual, and transgender people and their families through litigation, legislation, policy, and public education. NCLR litigates precedent-setting cases at the trial and appellate court levels; advocates for equitable public policies affecting the LGBT community; provides free legal assistance to LGBT people and their legal advocates; and conducts community education on LGBT issues. NCLR serves more than 5,000 LGBT people and their families throughout the United States each year, including LGBT parents, seniors, immigrants, athletes, and youth.
---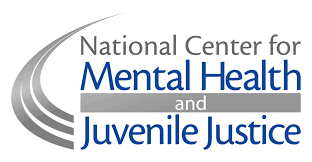 The National Center for Mental Health and Juvenile Justice (NCMHJJ) provides a national focal point aimed at improving policy and practice for youth with mental, substance use and trauma-related conditions—referred to as behavioral health conditions—who have come into contact with the juvenile justice system. To that end, the NCMHJJ: collects, develops, and disseminates data and resources on youth with behavioral health needs in contact with the juvenile justice system; guides and influences policy and practice in select jurisdictions to bring about improved services for youth through training and technical assistance; and informs and improves public policy to reflect the best available research and practice at the national, state, and local level.
---

The mission of PRI is to conduct research aimed at improving the effectiveness of programs for children, youth, and families. Using field research, program evaluation, and research synthesis (meta-analysis), their faculty and staff help determine which programs are actually making a difference in the lives of the people they serve. PRI research addresses many aspects of child and family programs, such as their implementation, costs, dissemination, and social or political support. But the main focus for all of their work is the effects of programs on children and families. They encourage you to explore their current projects and learn more about PRI.
---

The Public Welfare Foundation supports efforts to advance justice and opportunity for people in need. The Foundation looks for strategic points where its funds can make a significant difference and improve lives through policy change and system reform.
In its 67-year history, the Foundation has distributed more than $530 million in grants to more than 4,700 organizations. With current assets of more than $500 million, Public Welfare makes grants nationwide and focuses its grantmaking where it believes it can serve as a catalyst for reform.
---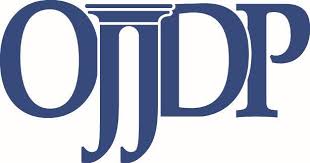 The Office of Juvenile Justice and Delinquency Prevention (OJJDP) provides national leadership, coordination, and resources to prevent and respond to juvenile delinquency and victimization. OJJDP supports states and communities in their efforts to develop and implement effective and coordinated prevention and intervention programs and to improve the juvenile justice system so that it protects public safety, holds offenders accountable, and provides treatment and rehabilitative services tailored to the needs of juveniles and their families.