Alexandra Miller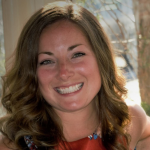 Deputy Director, Multi-System Operations
Alexandra Miller joined CJJR in June 2019 and now serves as the Center's Deputy Director for Multi-System Operations. In this capacity, Alex oversees the development, evaluation, and implementation of the Crossover Youth Practice Model and the provision of technical assistance to agencies overseeing youth involved in the child welfare and juvenile justice systems.
Prior to joining CJJR, Alex earned her Ph.D. in Special Education from the University of Virginia Curry School of Education and Human Development. Alex's research focused on special education and transition services for adjudicated youth with disabilities in the juvenile justice system, on which she has published various articles. Throughout her Ph.D. program, Alex regularly tutored students and served as a consultant to the education staff in a juvenile detention facility.
Alex earned her M.T. in Special Education from the University of Virginia, and worked as a special educator in northern Virginia for four years. She graduated with a B.A. in Communication Arts and Writing from Ramapo College of New Jersey.